Buffalos Ultimate Fitness Facility
At BUFF, we create a unique experience with an enjoyable atmosphere designed to make a healthy lifestyle fun.
Learn More
BUFFALO'S ULTIMATE FITNESS FACILITY
"BUFF", as we like to be called, is a gym experience like no other. Our state of the art equipment and qualified staff will ensure our clients goals are reached by providing an atmosphere of instruction, education and understanding. Whether you are participating in a private training session, group class or working out in our open gym, our attention to detail will help you succeed. Come see why it's better in the BUFF.
"This is my go to place to train while in Buffalo. Exceptionally knowledgeable staff about all aspects of training including nutrition and supplements. Thanks for the great workout!"

Kathy Berger
"Having worked out successfully with the trainers at BUFF for about 18 months, I am looking to them continuing the excellent motivation and programs that keep me coming back."

Tim Creenen
"I've had a few different personal trainers and Brett is by far the Most Fun!! That's important to a big girl that hates exercise. He'll make you work hard and encourage you to meet your goals."

Alyson Miller
The amenities at BUFF allow our members the ability to achieve an efficient workout in a luxurious atmosphere. Featuring cutting edge cardio equipment, an educated training staff, and even complimentary towel service. BUFF can truly deliver the best of all worlds because BUFF delivers an experience like no other.
Pilates
Now offering Pilates with the newest member of the BUFF team; Brookelyn Christopher is now in her newly renovated private studio.
Learn More
Massage Therapy
Wendy DelPrince and Robert Twardowski can help relieve a variety of muscular issues with a diverse range of relaxing and therapeutic techniques.
Learn More
Certified Personal Training
Buffalo's Ultimate Fitness Facility employs several of the most qualified trainers in Western New York. Each Trainer is held to the highest standard. Prestigious national certifications are mandatory and must remain up to date. This insistence on education directly benefits our clientele. Customized personal training programs are designed to fit each client's specific needs.
4x a week as low as $38 per hour
3x a week as low as $40 per hour
2x a week as low as $47 per hour
1x a week as low as $57 per hour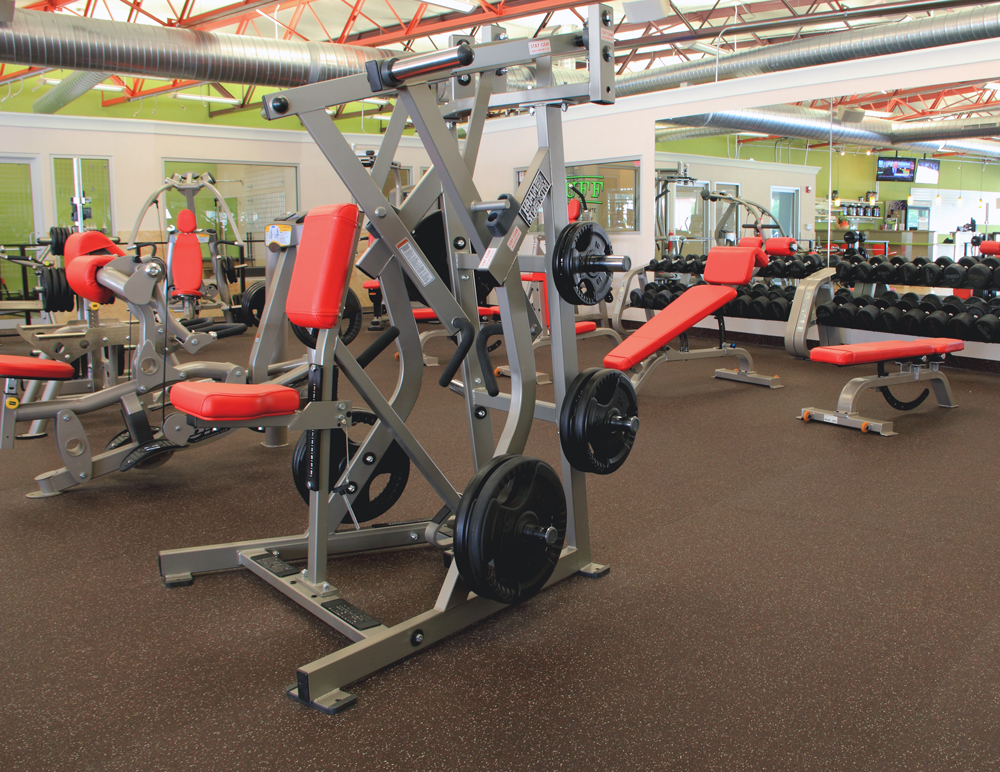 Clean and Quality equipment is exactly what you will find at BUFF. Our resistance training machines will meet any member's need. Expresso interactive stationary bikes are a great break from the same old cardio. Joint friendly ellipticals and cross trainers will get you moving! However, we also have dumbbells and a power rack, which are staples of any experienced person's resistance training routine.
1 year paid in full (PIF) $27/month
1 year monthly $29/ month
NO CONTRACT $39/month
InBody Composition Testing
"The true measure of success is progress" – Brett Hickey. Buffalo's Ultimate Fitness Facility features one of the most accurate pieces of body composition tools. The Inbody allows the BUFF personal training team tailor a unique program and help you to set attainable goals. Lean muscle distribution, water balance, and body fat percentage give the true picture of clients health.
Pilates is a form of exercise that emphasizes the balanced development of the body through core strength, flexibility and awareness to support mindful movements. One of the benefits of the Pilates method is that it works extremely well for a wide range people, including athletes, dancers, golfers, seniors, pregnant women and anyone seeking rehabilitation. Brookelyn is certified on the Reformer and Tower through Balanced Body University. Today she is proud to be a BUFF teammate and owner of Pilates with Brookelyn. Please call to schedule an appointment.
BUFF has something to meet every member's needs. We are excited to offer a relaxing and therapeutic massage from either of our licensed therapists, Wendy DelPrince and Robert Twardowski. The services offered include; standard massage, deep tissue massage and lymphatic massage. All massage is provided separate from the BUFF memberships. Please call for additional information, or to schedule a treatment. 716-844-3838
Monthly Plan
$

29.00

Per Month
Single Membership
Open Gym Access
Towel Service
1-Year Commitment
Monthly Plan
$

39.00

Per Month
Single Membership
Open Gym Access
Towel Service
No Contract
Yearly Plan
Best Value!
$

27.00

Per Month
Single Membership
Open Gym Access
Towel Service
Must be Paid in Full
Couple's Memberships are available at a discounted rate. Please contact us for more information.
" Physical fitness is not only one of the most important keys to a healthy body, it is the basis of dynamic and creative intellectual activity. "
The friendly and inviting staff at Buffalo's Ultimate Fitness Facility is happy to answer any question. Information regarding Personal Training, Group Classes, Open Gym, Pilates, and Massage can be can be acquired by emailing us directly, or simply give us a call at 716-844-3838.
Buffalo's Ultimate Fitness Facility
4193 Transit Road
Williamsville, NY 14221
(716) 844-3838